In today's Cousteau Weekend: Danube Expedition episode the Captain and his team continue their journey on the Danube. From shipwrecks to celebrations, this mighty river still has many more secrets for the Cousteau Team to discover.
To accompany these special films we will also be sharing our Infographics on the state of the Black Sea made in collaboration with EMBLAS Project.
The infographics are a way to showcase the huge amount of research data while making it digestible to the general public.
The latest infographic in our Black Sea series is Chemical pollution in the Black Sea.
Many different toxic substances can be found in the Black Sea. These chemicals represent a threat to the Black Sea's biodiversity and the humans who depend on it. This infographic explains the sources and effects of this challenging problem.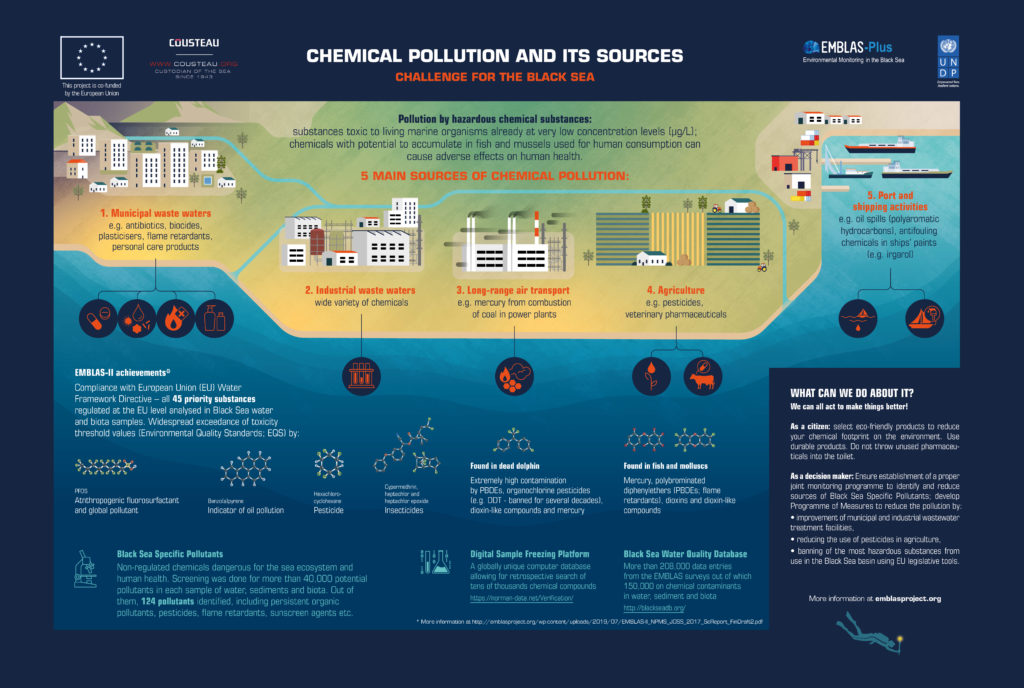 You can follow Cousteau on our social networks to keep up to date with all the latest Cousteau news, films and programs.
www.facebook.com/CousteauGlobal
For more information about the EMBLAS Plus project and to view the series in other languages please visit: http://emblasproject.org/