This week's #CousteauWeekend Danube expedition special is the last in our series. Captain Jacques Cousteau and the Cousteau Team end their two month long journey on Europe's second longest river.

To go with these films on the Danube we have also been sharing our Infographics on the state of the Black Sea made in collaboration with EMBLAS Project.
The infographics are a way to showcase the huge amount of research data while making it digestible to the general public.
The latest infographic in our Black Sea series is Biodiversity of the Black Sea
The Black Sea is home to over 5000 species. From algae to seals, this infographic showcases the impressive mosaic of life present in the Black Sea.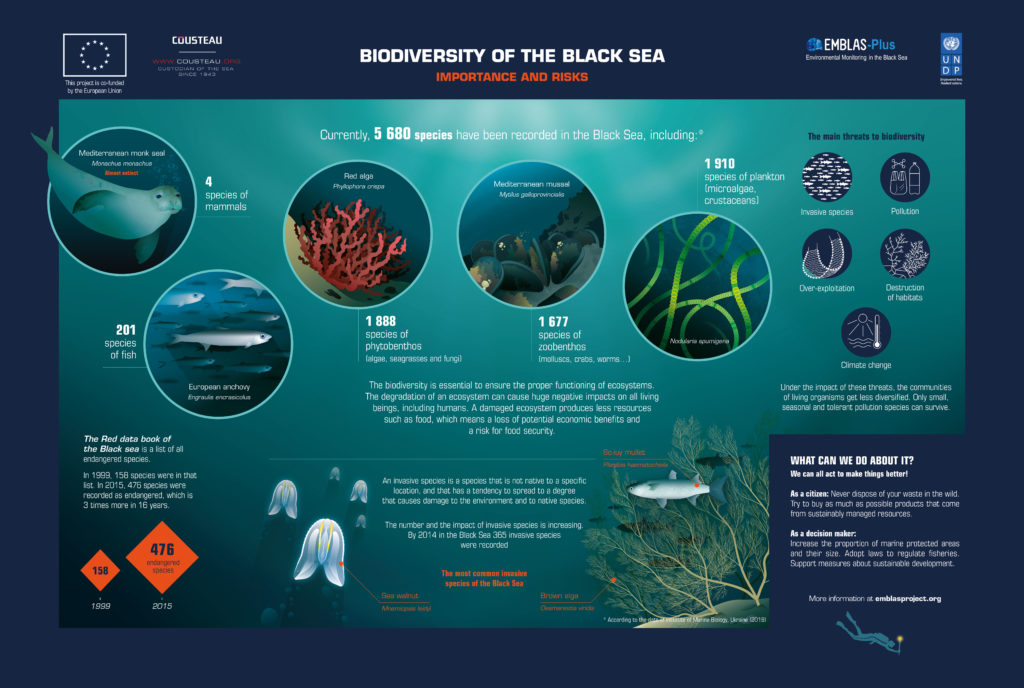 You can follow Cousteau on our social networks to keep up to date with all the latest Cousteau news, films and programs.
www.facebook.com/CousteauGlobal
For more information about the EMBLAS Plus project and to view the series in other languages please visit: http://emblasproject.org/