Frédéric Dumas, Fils de Poséidon
The first biography of Frédéric Dumas, by Frank Machu
After his book "un cinéaste nommé Cousteau " that demonstrates the scope of the cinematographic work of Commander Cousteau. From engineer to oceanographer and then his awareness of ecological and planetary problems. This key figure of the twentieth century, Jacques-Yves Cousteau, who was a visionary humanist activist for the preservation of the ocean and the rights of future generations.
Frank Machu offers us the very first biography of Frédéric Dumas, the first of the scuba divers.
Frederic Dumas, one of the famous Mousquemer, the closest partner of Jacques-Yves Cousteau, the gray eminence of the French Navy Underwater Research Group, the pioneer of underwater archeology, and a wonderful narrator of his subsea adventures. Even those who think they know this man will be surprised by his stature, his career, his testimony, his strength, and his singular character.
The author was the first to open Frédéric Dumas's diary and to browse his archives, he experienced this as a considerable privilege, as this testament, memory of a key player in the discovery of the underwater world, has historical value and hides unsuspected information.
The fascinating story of a pioneer of the discovery of the marine environment based on his logbook.
You will also find 1200 photos and documents from the archives of the Dumas family, most of them were never published.
Size 21 x 27 cm with soft film-coated cover, 432 color pages, square backstitched. Price (excluding shipping cost): 32€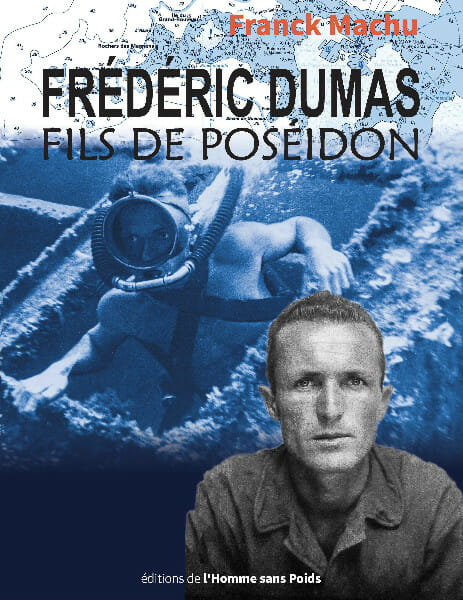 To order send a mail order to the address franck.machu@wanadoo.fr by filling the details in the order form or print the order form below and send it to the address located at the bottom of it accompanied of your payment by check.
ORDER FILE
Frédéric Dumas, Fils de Poséidon